We have kind of a bad dog. She is one year old and her name is Khloe Donut (She may thank our 6 year old for her middle name.) and we got her from a great local no-kill shelter a few weeks ago. She's small, playful, a HUGE snuggly lovebug, is very good about knowing her place with our older dog, and...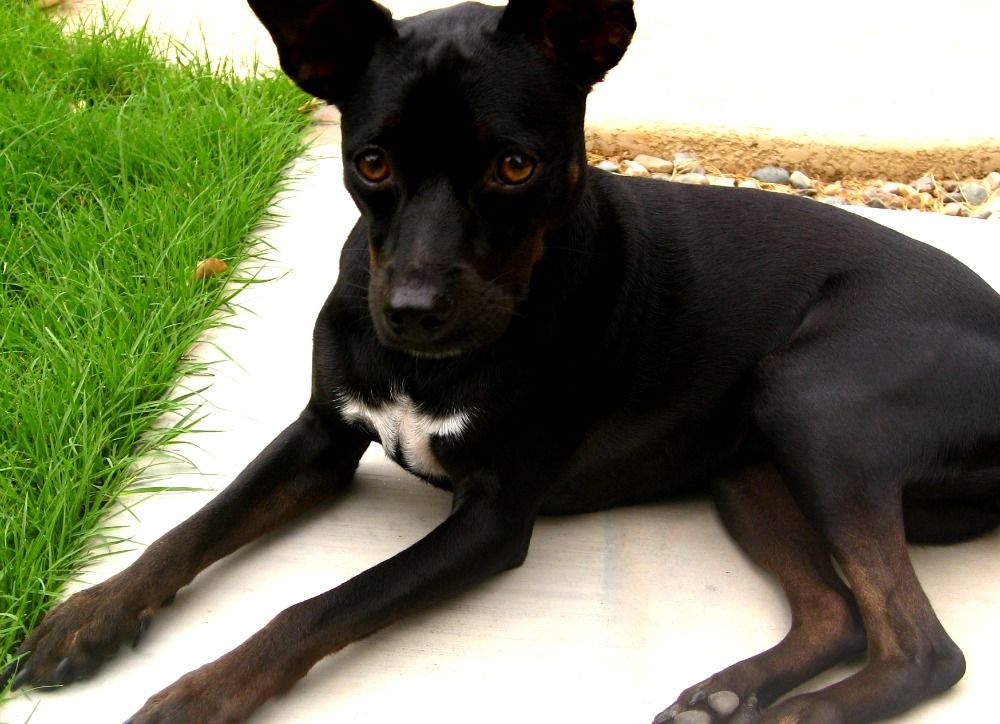 She's as dumb as rocks.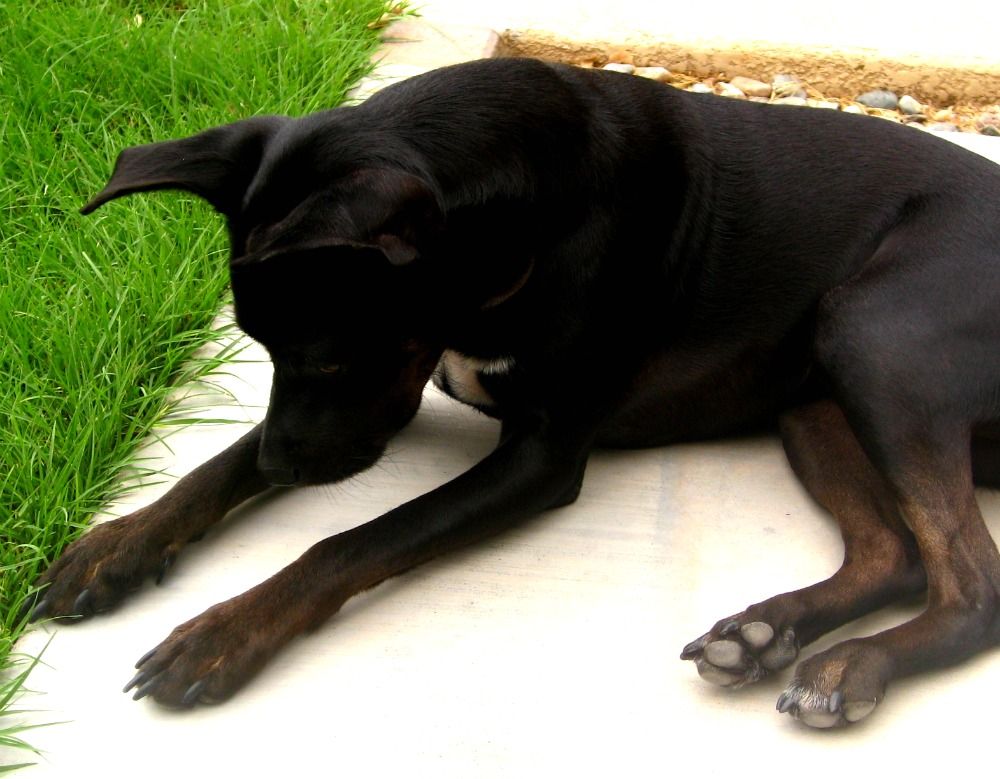 She is still not 100% housebroken, partly because she doesn't like to walk on grass that is over one half of an inch long, she is borderline hyper, but what is really bad is that she chews. Mainly the kids' beloved plastic toys. While this is decreasing the amount of "junk" toys in the house (yay!), it's also upsetting to the kids when something they really like (but failed to protect! Ahem!) is found in chewed up bits and pieces on the floor. This is where pet experts will point out that her less than choice behavior is somehow MY fault, but whatever.
But what is actually most concerning to me is that she is kind of eating these plastic bits. I know because, well... I see her poop. My gosh, you'd think pooping chewed up pieces of Pokemon figures would make you think twice about eating something like it again!
I actually took a picture of some really plastic-filled poop, but I decided it wouldn't be polite to post it. You're welcome.
So, my concern as a caring pet parent is that she's going to injure something on the inside. I don't know what to do... I've given her an assortment of dog-friendly chew things. She goes for a walk or a run almost every day. Any ideas, anyone?
xoxo,